Museum Day in Year 3- Rainforest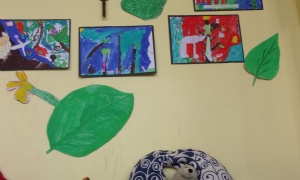 For our Year 3 Museum afternoon, the children had an opportunity to present their knowledge of the rainforest in a variety of ways to their parents/carers.
Parents/carers thoroughly enjoyed seeing their art work, mindmaps, journals inspired by botanist Richard Spruce and posters. The children engaged with a number of activities with their families such as quizzes, word-searches, crosswords, atlas activities and reading stories of the rainforest together. We would like to thank all parents/carers for giving the children the opportunity to share their learning.
Please see our Gallery for more photographs