Charville Academy - Library Refurbishment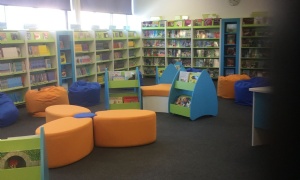 Over the summer holidays our school library was refurbished making it more modern and more inviting for the children.
To make use of our new space the library will now be open after school everyday until 3.50pm and will be supervised by Mrs McCord. If you child would like to come to the library after school they must be accompanied by a parent/carer and siblings that attend the school. Year 6 children who walk home are able to come to the library after school as long as they have let their parents/carers know.
Join us for a celebratory Grand Opening on Monday 1st October. Light refreshments wil be available.