Year 3 - World War 1 Workshop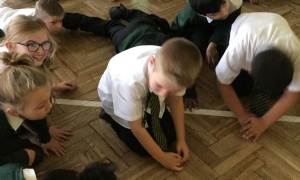 Our Year 3 had an opportunity to participate in a World War I workshop. It is 100 years since World War 1 ended.
They were able to engage in discussions about Remembrance Day and to act out the part of a soldier in the war. The workshop also helped them to understand some of the famous poems such as, 'Billy, the soldier boy.' The children really enjoyed expressing their feelings and performing to the World War I music.