Science in Reception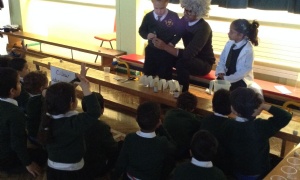 Last week our Reception children had a Science Workshop especially created by our own staff.
The children took part in a variety of science investigations which their teachers had set up in the hall. They learned about melting, mixing and absorption. They were encouraged to take part in the investigations so that they could experience these aspects of Science.
Please see our Gallery for more photographs