Year 4 Tudor Showcase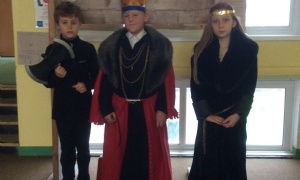 Last Thursday, Year 4 invited parents and carers to come and see their children's learning about the Tudors.
The children were eager to share their work with all the visitors which included artwork, dance, writing and costumes. Parents and carers worked alongside the children on a range of tasks. Thank you to everyone who came and got involved with all of the activities.
For more photographs please see our Gallery