Phonics Morning for Reception Parents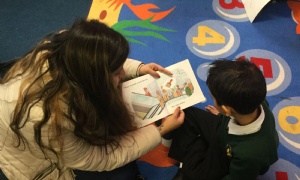 Last week, Reception parents and carers were invited to a phonics morning.
They observed their child in a phonics lesson then spent time doing various phonics games and activities. It was a wonderful experience for the children and the adults gave great feedback. Thank you to all the adults that attended. We look forward to more of these events throughout the year.