Museum Afternoon for Year 2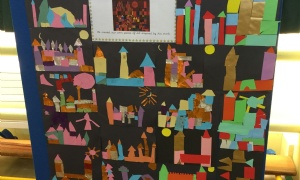 On Friday, Year 2 invited their parents and carers to celebrate all the work they have been doing learning about knights and castles.
The children showed great determination and co-operation throughout the day to work together on small groups to make 3D cardboard castles. In the afternoon the children had great fun painting their castles with their parents/carers and participation in reading, building Lego castles and creating their own family coat of arms. Thank you to everyone who came along and was involved with the event.