Christmas 2018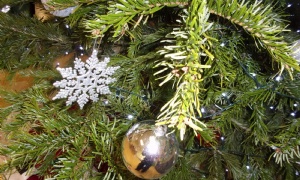 We have had a lovely time celebrating Christmas at Charville Academy this year.
Our children have had a busy time performing their Christmas concerts for their parents and carers. Our choir have performed at our local public library for local residents and also joined other schools at the switching on of the Christmas lights in Hayes and serenading Christmas shoppers at the Pavilions Shopping Centre in Uxbridge. Our children from Y1-6 attended a spectacular performance of 'Peter Pan' at the Beck and our Reception and Nursery children were treated to their own pantomime in school by the company 'The Cat's Grin'. To top it all off everyone sat down to Christmas Lunch in the Dining Hall with beautifully presented tables and crackers for every child and excellent service from the Catering and Senior Management Team!
To see the Christmas Performances please go to our social media platforms where all performances will be uploaded by the end of term.