Going Wild at London Zoo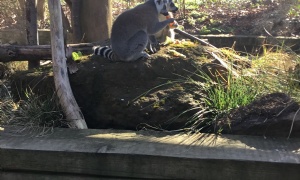 Year 1 had a fantastic day at the zoo and we were so lucky with the lovely weather!
All the animals were out enjoying the sunshine and we got to see lions, tigers, sloths, butterflies, hippos, giraffes and many, many more. We got so close to lots of the animals and saw the tigers being fed their lunch. We ate our lunch whilst watching the penguins and even got to see bats enjoying a nap in the rainforest. We had a great day, but we were very very tired by the end of it!
Please see our Gallery for more photographs