Ancient Greek Day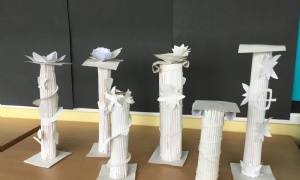 Our Year 4 pupils had a Greek Day last week.
They spent the morning participating in the Olympics and then investigated how the ancient Greek language impacts on our English language. This was followed by a DT session where the children created Greek columns and decorated them with very intricate embellishments. They welcomed their parents and carers to participate in creating these beautiful columns.
Please see our Gallery for photographs.