RoboJack Visits Charville Academy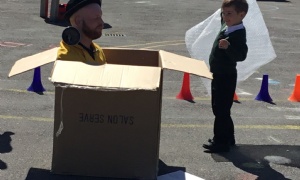 Just before Half Term, a robot was delivered to the school.
He came from a factory that had programmed him to teach children about plants and growth. After the children unboxed 'RoboJack the Edubot' and switched him on, they learned about the different parts of a plant and how they grow. They especially loved acting out the life cycle of a plant and there was plenty of sun for photo-synthesis!