Exotic Creatures at Charville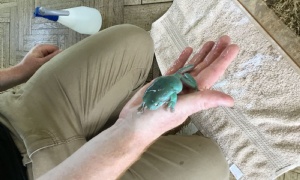 This week our Nursery & Y3 children had a very unusual experience!
They were allowed to get very close to some very exotic animals when we were visited by ZooLab. They had an opportunity to handle creatures which normally live in a Rain Forest habitat. For Y3 this was good preparation for their visit to the Rain Forest centre.
Please see our Gallery for more photographs