Chocolate Tea Party for Y2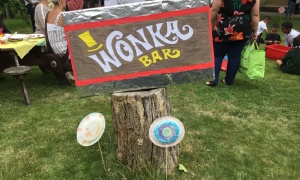 We held a successful Year 2 Chocolate Tea Party for the pupils and parents/cares to enjoy.
It was a lovely afternoon in the quad and the sun shone and the Tea Party looked wonderful. A huge thanks to all of the staff involved in setting up and hosting the tea party - it was a memorable afternoon for all.
For photographs please see the Gallery