A Trip to the Bakers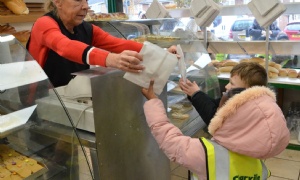 On Tuesday, Reception visited a local Bakery as part of their work on our key text, The Gingerbread Man.
They have been writing speech bubbles for the characters in the story. Each child was given 50p to buy their own gingerbread man. Despite the rain (and some soggy gingerbread men), the children thoroughly enjoyed the experience.