Tate Britain Art Project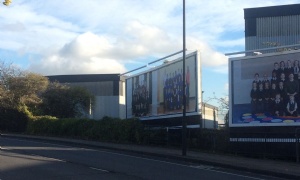 One our Year 4 classes were delighted to visit one of the billboards which was displaying their photograph, taken when they were in Year 3.
As part of a London-wide project to photograph more than 76,000 children aged 7 were photographed and our school was chosen as one of those to be displayed on billboards and on the London Underground. The art installation is a "portrait of national citizenship" . Something they will always remember!