Wembley 1000th Match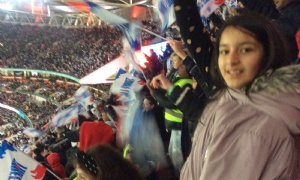 Yesterday some of the girls and boys from our successful football teams had the opportunity to go to Wembley Stadium and see England play their 1000th international match.
England won 7-0 (including a Harry Kane hat-trick) will all five first half goals right in front of us! There was an amazing atmosphere and the children were brilliant throughout the long evening. Thanks to all the staff who supported the children to make this opportunity happen.
Please see our Gallery for photographs