Vikings at the Cinema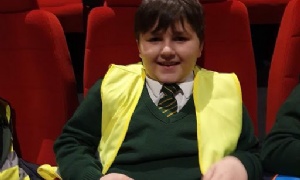 Last week, a group of Year 4 children visited the Cineworld cinema in Ruislip.
They all had a wonderful time watching 'How to Train Your Dragon, the Hidden World' film to support their learning around the Vikings. Ty was very excited about the whole experience and commented that it was an amazing cinema trip. He also mentioned, "It was my first time going and I got to sit in the perfect spot! The screen was very big, like fifty to sixty times my TV at home! I really enjoyed it!!!"