Castle of Adventure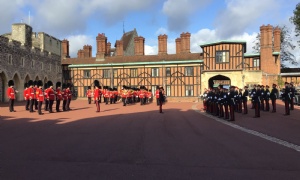 Just before Half Term, our Y2 children when the first school trip in more than year. They visited Windsor Castle!
They were very lucky on this trip as they got to see the 'Changing of the Guard' at the castle. They also had the opportunity to visit the State Rooms and St George's Chapel.
Furthermore, the children took part in an amazing workshop, where they learned how people in the past defended their castles and discovered some amazing facts along the way.
Please see our Gallery for photos.