Scholastic Book Fair Returns to Charville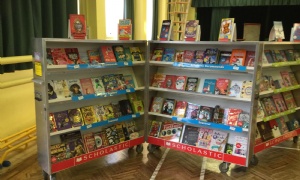 The Scholastic Book Fair is returning to Charville this month!
From Tuesday 23rd to Friday 26th November parents are invited to our Book Fair. The fair will be open before school 8.30 - 9.15 and after school from 3.15 - 4.00.
As we are a cashless school, books must be paid for online during your visit.
For other ways to order and pay please check your emails for further information
Every book sold raises funds for our school which will be used to purchase new books for our library.
Please copy and paste the following link into your browser for further information
https://bookfairs.scholastic.co.uk/parents