Voice in a Million 2022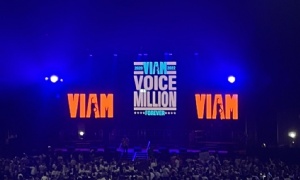 Charville Singers performed at Wembley Arena on 23rd March 2022, as part of the Voice In A Million, concert along with 7000 other children.
The atmosphere was electric and with the event sold out, the applause after every song was incredible. The singers had an amazing night singing and dancing and made us proud with their behaviour. For some of the children, this was their second performance in two nights and their energy was incredible.
Please see out Gallery for photographs