Shakespeare Schools Festival 2022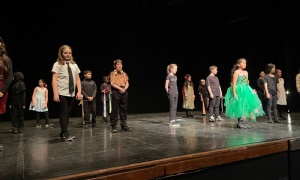 Charville performed their abridged version of "A Midsummer Night's Dream," as part of the Shakespeare Schools Festival, on the 22nd of March 2022.
It was an incredible performance, given with much enthusiasm. The feedback from SSF was that they were full of life, they really knew the story, had fun with their characters and really conveyed the story to the audience. They were impeccably behaved and we were all very proud of the result of all their hard work.
Please see our Gallery for photographs