Christmas by Year 4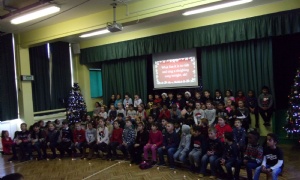 On Friday morning, the hall was packed with Parents/Carers for the Year 4 Christmas Performance.
The children performed perfect renditions of a range of Christmas classics. They were clear and loud and full of Christmas cheer. Year 4 did a fantastic job!
Please visit our gallery for more photographs.