Coffee Morning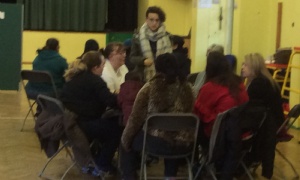 School welcomed Cat Critoph to our coffee morning.
Many thanks to all the parents who attended coffee morning this week where we discussed the merits of different behaviour strategies.
We were really lucky to be joined again by Cat Critoph (ASD specialist in the Borough) who led this really useful session.
Next week we will be looking at the important topic of mental health in children. We look forward to seeing you then.