Firefighters visit Charville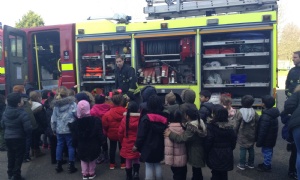 As part of our 'People Who Help Us' topic, our Reception children had the opportunity to meet some of our local firefighters.
They learnt about what a fireman does and how the fire engine helps them in their job. Some of the children had a chance to sit inside the fire engine and others had a chance to hold the fire hose! We really appreciated them spending time with us.
Please visit our Gallery for more photographs