Alice in Wonderland Tea Party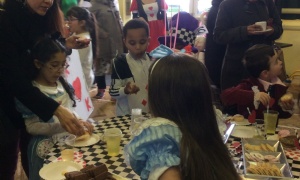 On Tuesday the whole of Y2 took part in our Alice in Wonderland themed Tea Party. It was an amazing afternoon.
Our children looked wonderful in their costumes and they were able to share this event with their parents/carers . The lower hall was brimming with parents/carers and all of the children wore their beautiful costumes created especially for the occasion. There were drinks to be had, drawings to be created and a selfie booth! It was wonderful to see everyone together!
Please see our Gallery for more photographs