Shakespeare comes to Charville Academy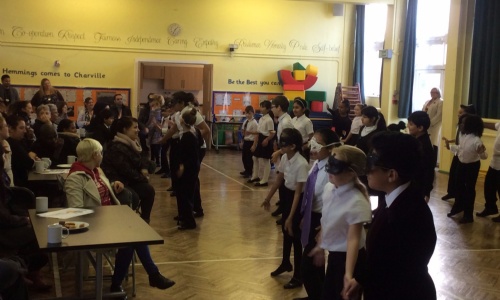 This year, children from year 4, 5 & 6 have been rehearsing for their performance of "Much Ado About Nothing" as part of the Shakespeare School's Festival.
They have worked extremely hard preparing for what is not an easy text to learn.
Our children were impeccably behaved throughout the day and really showed all the school values that are important to them.
Their performance was fantastic! They were clearly understood and really shone in front of the audience. The staff gave an appraisal which included how impressed they were with the rap at the beginning of the piece, how well they understood and articulated the text of the play and how much energy the children had.
Both Mr Nahar and Mrs Aitken-Roy are incredibly proud of the children's efforts and when the appraisal is received, we will publish it.
Please visit our Gallery for more photographs of their performance at the Beck Theatre