Dance Festival at Barnhill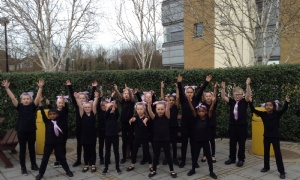 On Wednesday a group of pupils participated in the Barnhill Dance Festival. The children were excellent with their dance interpretation for the British Value of Liberty.
Their song was based around the Martin Luther King's "I have a Dream" speech and the song Freedom. The children sang and danced confidently.
Thanks to Mrs Aitken and Miss Alexis for their time spent with the children rehearsing for the festival and throughout the day.