Summer Term Coffee Morning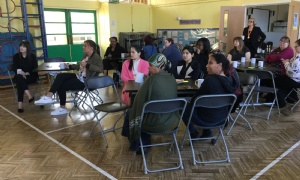 Our regular weekly coffee morning session began this week .
At this week's coffee morning the school nurse was in attendance to talk about services that are available and answer any queries. She will be attending once a month so please check Class Dojo.
We also looked at a new free app called SCHOOL NEWS which you can download onto mobile phones and tablets . For further information please go to the tab labelled School News App on this website or download the attached document.