Year 1 at London Zoo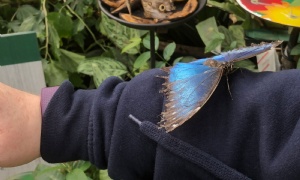 On Tuesday, Year 1 had a fantastic day at London Zoo.
The children were extremely well behaved and loved seeing all the different animals. They had the pleasure of eating their lunch, whilst watching the penguins swim and dive in their pool, which was great entertainment. They also had some fantastic close encounters with the butterflies and lemurs. The children were able to show off their newly acquired animal knowledge during the show 'Close Encounters' and could answer the questions the ZSL workers were asking.
Please see our Gallery for photographs