Music
Meet Our Specialist Music Teacher:
Mrs Aitken has worked at Charville for 8 years. She has studied Operatic, Jazz and Musical Theatre voice. She trained at the Elder Conservatorium and has a Bachelor in Music Performance. The very talented Mrs Aitken, not only sings beautifully but can also play: the piano, saxophone, recorder and percussion instruments.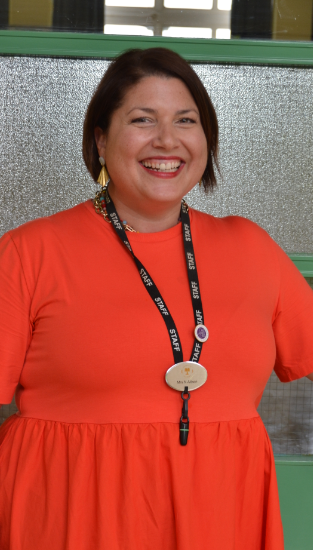 Intent for Music:
At Charville, our vision of Music is that pupils will build their skills in learning the theoretical and practical language of music in order to understand and create using both traditional and non-traditional notation. Their ability will progress throughout their time at Charville, so they are able to use the interrelated dimensions of music to discuss certain elements of pieces they listen to, play and create, whilst using the correct terminology. We aim to develop children's ability to express their own creativity through playing tuned and untuned musical instruments both as a group and individually and by creating their own compositions. Pupils will also create their own compositions. Pupils consider what cultural events influenced composers and musicians together with the specific role music has in different cultures. Using this knowledge, pupils are able to develop a love of creating and listening to music that inspires a lifelong engagement within the musical arts. Pupils should be exposed to a wide range of musicians and musical genres. They will be able to contextualise differences in music, through articulating how the genres are linked both within the genre and between genres. Our focus is on making sure a diverse range of musicians are presented to the pupils across these genres, particularly in the earlier historical musical periods.