Performing Arts
Growing expressive, creative and confident people and your child a place to shine!
"All the world's a stage" - William Shakespeare
Whether it be in the classroom, in front of their peers, at the Christmas Concerts in front of parents and family, or even at professional venues such as The Beck Theatre, Wembley Arena or the 02, Charville students experience meaningful performance experiences throughout their time at primary school.
Last year, we introduced singing assemblies for Reception through to Year 3 and all the children start their Fridays with a mass sing. Some say it is their favourite part of the week.
This year, we are proud to extend Singing Assemblies across the entire school with our Reception - Year 3 and Year 4 - 6 Assemblies. This will support every child's well-being and allow them to have the opportunity to enjoy singing together each week.
Every year group performs a Christmas Concert and the Year 6 children perform a Musical in the Summer as their end of year project. It is a wonderful way to increase their team building skills and of course, their confidence.
Each year, Charville Performing Arts students will perform regularly, in addition to performing in school concerts. Each summer, we perform at The Beck Theatre alongside many other schools from the area with a performance piece as part of Yeading Cluster's annual "We Can Make A Change" event.
The Choir will perform at the Community Centre for Christmas and at the 02 as part of the Young Voices concert.
Further to this we have Guitar, Drum, Piano and Singing lessons that can be taken during the school day. It is a wonderful skill for children to learn, and it aids in their cognitive development in numerous ways. Singing and playing instruments engage the entire brain, and it has scientifically proven to train the brain to be more effective in all areas of learning.
We also offer after school clubs in Performing Arts for both KS1 and KS2.
For any queries about the Performing Arts program, please contact the school office.
Our children say...
"I couldn't believe how proud of myself I felt after I performed at the Beck Theatre!" Bleta
"I was so nervous, but then I did it!" - Pyper
"I had so much fun performing at Wembley Arena, I couldn't believe all the lights!" - Oscar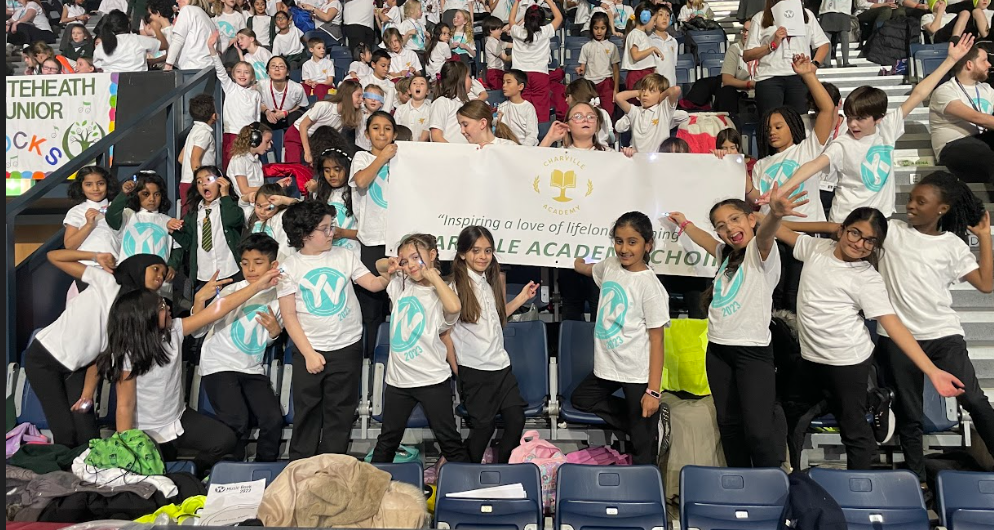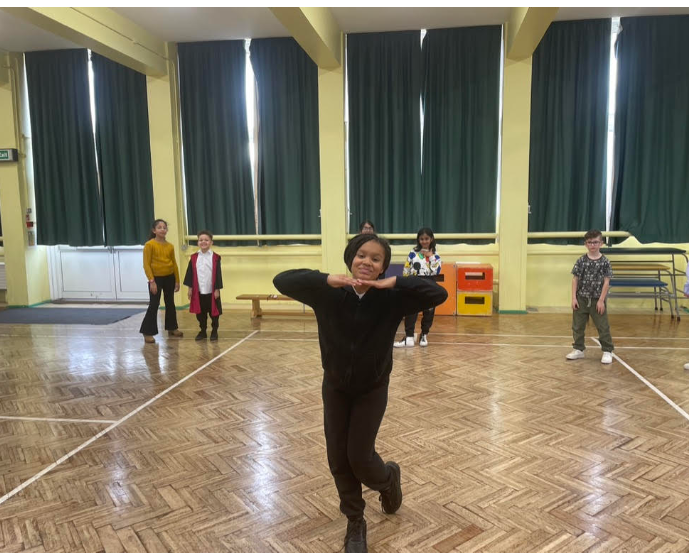 Arts Successes
We are an Arts Mark Gold school, currently working towards Platinum. We are incredibly proud of the range of opportunities our children are offered both within the curricular and through external performances.
Iconic Performance Locations
The Royal Albert Hall
Wembley Arena
02 Arena
Local Performance Venues
The Beck Theatre
Uxbridge Town Hall Square
The Pavillion Shopping Centre
Charville Community Centre
Charville Library